Welcome to Bio-Cell
The BIO-CELL sewage treatment system is a low energy, compact unit manufactured from high strength concrete that will last a lifetime. The BIO-CELL sewage treatment system has been developed in order to provide a highly effective sewage treatment system that uses natural bacteria to treat sewage sustainably. The BIO-CELL system was designed to work without the problems and high running costs associated with conventional electric systems currently available on the Irish Market.
Latest EN 12566-3 Certificate

The BIO-CELL has the latest EN 12566-3 Certificate to the Irish Annex. The BIO-CELL has been tested to a very high influent strength of 300-500mg/l BOD, making it acceptable for use throughout Ireland and Europe. It is illegal to sell a system in Ireland unless it has passed the Irish Annex of En12566-3.
Benefits
▪ Nationwide Supply
▪ Affordable
▪ Suitable for replacing old septic tanks
▪ Systems designed for any size development
▪ Local Suppliers
▪ Very High Effluent Quality
▪ Lifetime Guarantee on Tank
Energy Saving
The BIO-CELL uses a very simple, yet highly effective SBR treatment process which is now recognised as the most effective treatment process across Europe. Unlike many older systems that need huge tanks and a constant supply of energy to treat sewage, the BIO-CELL system achieves a remarkably high effluent quality – many times better than the Irish requirement in a compact tank, while using less electricity than conventional systems.
Versatile
The BIO-CELL system is very versatile, and is suitable for treating effluent from domestic dwellings in addition to schools, pubs, restaurants and other commercial and industrial developments. The BIO-CELL can also be used for replacing, or upgrading an existing septic tank to current standards.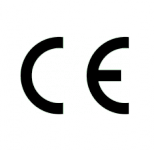 The BIO-CELL sewage treatment system is separated into two chambers within a single, watertight, high strength tank. Raw sewage enters the first chamber where it is stored and where initial treatment occurs. The second chamber is the treatment zone where the effluent is treated. The first chamber also acts as a settlement zone, preventing any large solids or grease from entering the second chamber. Wastewater is treated in the second chamber prior to discharge into the percolation system.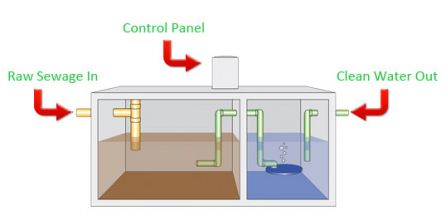 The BIO-CELL sewage treatment system uses an advanced sequence batch reactor (SBR) technology to treat wastewater to far higher than the required EPA standards. As it only cycles the wastewater, there is no requirement for any air pumps to be running 24/7, as with many of the basic systems on the Irish Market. The SBR process is highly effective at dealing with shock loads (typical of a domestic house) making the system much more robust and versatile than other basic systems that rely on a constantly pumping air blower. Another advantage of the SBR system is its ability to adjust energy consumption with high/low flows, hence, reducing electrical costs. An SBR system treats wastewater in a cycle of four phases namely fill, react, settle and discharge. The BIO-CELL system repeats this cycle the fewest number of times necessary.
The BIO-CELL domestic system can cater for 4-10 people. Systems can be installed for new dwellings, but the system can also be employed to replace an existing septic tank, or a problematic or damaged plastic tank.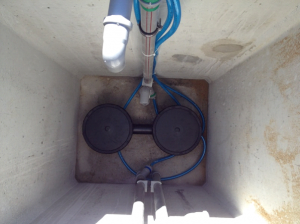 Where a higher degree of effluent quality is required, then we can incorporate UV treatment, Phosphorus reduction or Nitrogen removal to provide any level or effluent quality required by your Local Authority. The reactor can also be modified to achieve 5mg/l BOD and 5mg/l SS